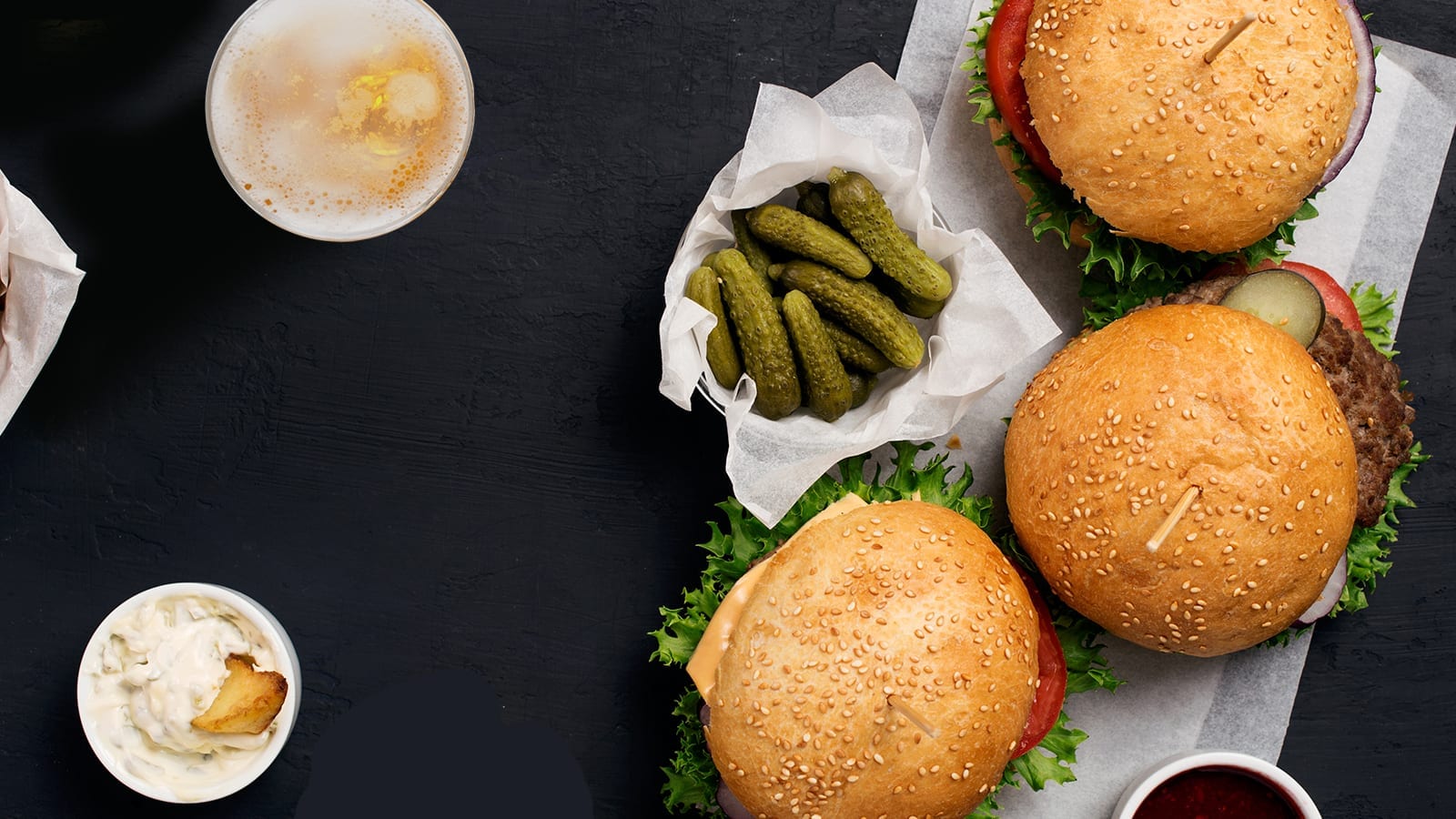 We've created a list of drinks we believe will be the best thing for this upcoming bank holiday. If it's made it onto our list, you know you'll be trying one of the best beers around!
Plus, if you're looking to enjoy a few beers alongside a BBQ in the sun, we've put together our BBQ sauce recipe that will make anyone respect your stature as King or Queen of the BBQ.
It's Sunny!
Your karma's paid off, and after not leaving the house for anything except the essentials we finally have a sunny bank holiday!
You've spent the weekend recovering from working at home. Relaxing after a week of being a key worker. Or just enjoying the sun while ignoring the passing of time while procrastinating (don't worry you're not alone). As a celebration for making it through the week, resisting the urge to go to meet friends and not throwing your computer outside after the 9th zoom quiz, you deserve a drink! 
Dust off the BBQ, grab some beers and enjoy the day
But how do make the BBQ sing and choose the best beers? Fear not we're here to recommend some of our favourites that will make another sunny BBQ the best sunny BBQ!
First up, what to drink?
Deya – Steady Rolling Man 
How could we not start with the best beer in the world?! Inspired by the ridiculously tasty hoppy beers, and made into Deyas own while they listened to the blues greats. The heady concoction of old-time blues records and juicy American hops transfixed them from the start and the rolling man was born in these sessions! Incredibly soft and delicate with intense tropical fruit hop aromatics and saturation, this is our vision of the perfect pale ale.
Beatnikz Rep – Leather Soul 
Designed for the hot weather and new in. Leather Soul is a full-flavoured Modern Bitter that uses an abundance of speciality malts and English/New Zealand hops which creates an easy-drinking balanced malty/hoppy character.
Cornwall Cider Co. – Mango Lime and Ginger
For those of you who don't feel like a beer, we have something direct from the land of sea, sun and BBQs! Made by Skinner's Cornwall Cider Co. Mango Lime and Ginger or MLG for short, is a sweet cider from our fruit infused range. Bursting with flavour it's easy to pick out each individual ingredient. With the Ginger aroma on the nose, Mango on the tongue and a kick of Lime as an aftertaste, you'll think its summer all year round. Best served with ice.
Bank holiday plans without the hangover…
Dreaming of a more relaxed sunny Monday day without the Tuesday hangover? Go low or alcohol-free…
With our choice of Low & No Alcohol beers, you can still feed your hop addition, without the guilt and struggle to get up for work the next day. We love Big Drop Brewing Co's Uptown Craft 0% lager and Brewdog's Nanny State is a real Summer sipper. Well worth trying!
Wishful Drinking's BBQ sauce:
For those who want to go that bit further and make a burger or rib to make mouths water and people drop to there knees in awe, here is a homemade BBQ sauce that will turn anyone into BBQ royalty.
You can make this year beer bbq sauce at home using your favourite beer, which has a high malt character, we recommend $UMO.
Ingredients:
2 cups ketchup
3 Tbsp chili powder
12 oz of $UMO (or other malty beer)
1 tsp smoked paprika
1 Tbsp regular paprika
1 Tbsp garlic powder
2 Tbsp yellow mustard
1/2 tsp cayenne pepper (add more if you want more kick)
2 Tbsp brown sugar; packed
2 Tbsp molasses
2 Tbsp apple cider vinegar
Directions:
Whisk all ingredients in a saucepan and turn heat to medium, bringing the sauce to a slow boil.
Reduce heat and simmer for 20 minutes.
Serve with your favourite BBQ.
Take care, stay safe, please drink good beer at home or in your garden and nowhere else!
MON - THURS
10:30am - 10.00pm
Friday / Saturday
10.30am - 11:00pm
Address
124, High Street, Rickmansworth,
Hertfordshire, WD3 1AB