A Night of Bingo, Pickled Eggs and Prince Andrew…
A Night of Bingo, Pickled Eggs and Prince Andrew…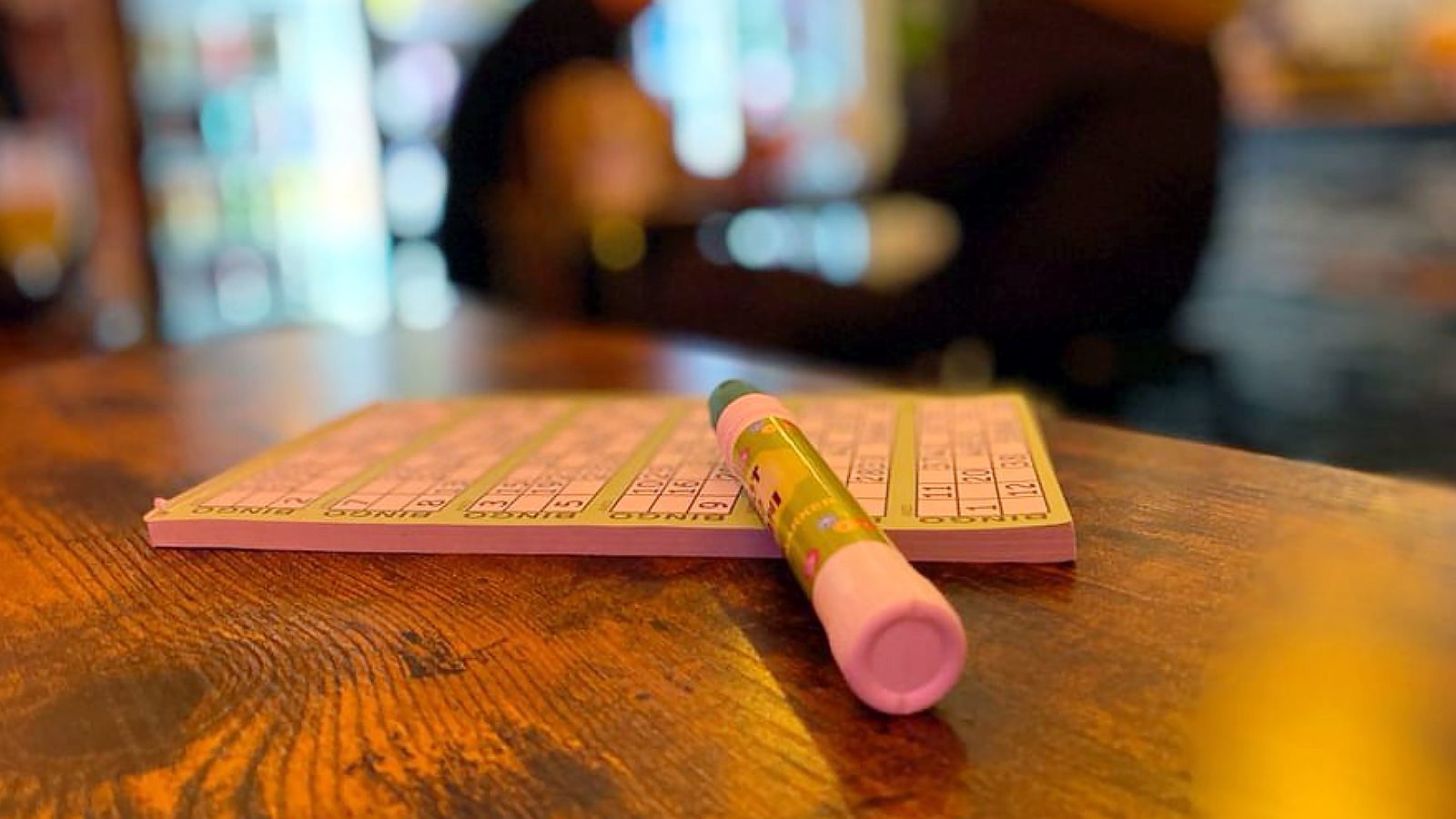 A chilly and windy Monday evening this week saw the inaugural Wishful Drinking Bingo Night. And what a night it was Wishfullers!
A fast and lively rhythm of calls rang out over the hushed bar with only the occasional squelch of a runny Bingo dabber's over-moist pen disturbing the magical stillness. And then it happened… A long clear loud shout of "line" and the first winner was joyfully waving their bingo card above their head in triumph. But what to do? Which prize to take? The £1 cash money to recoup the game fee? Or the Pickled Egg – Plain or Crazy Chilli? No contest. Adam was already reaching into the jar, welders gauntlets on, as he tried to trap a hot un! 
And there, the pattern of the evening was established. And thus we must now apologise Wishfullers – we are out of Chilli Pickled Eggs… but with all those £1 entry fees we kept we are in a strong position to replenish before the weekend!
Now, it cannot be emphasised enough how much Bingo "history" the WD team have stretching back over 40 years to the legendary Bingo Caller Gordon Cragg at the Variety Club in Nottingham. So it was refreshing to debate with the assembled "dabbers" if the nationally accepted call (it's on the Mecca Bingo site) of "15…Young and Keen" was acceptable in this day and age for the inclusive, prejudice-free, modern, forward-looking WD community. And of course it was not. However, the suggestion from the floor that it should be changed to "Prince Andrew" will need to be considered by the WD Ethics & Standards of Bingo Conduct Committee to determine if it should be adopted at all future WD Bingo Nights.
Talking of which the next Bingo Night will now be after the Xmas break – watch this space.
But before that don't forget Quiz Night next Monday 6th December and Yahtzee Night the week after on Monday 13th both starting from 7.30pm.
How much fun can you take Wishfullers!!
MON - THURS
12:00pm - 10.00pm
Saturday
11:00am - 11:00pm
Address
124, High Street, Rickmansworth,
Hertfordshire, WD3 1AB