Beer From Both Near & Far
Beer From Both Near & Far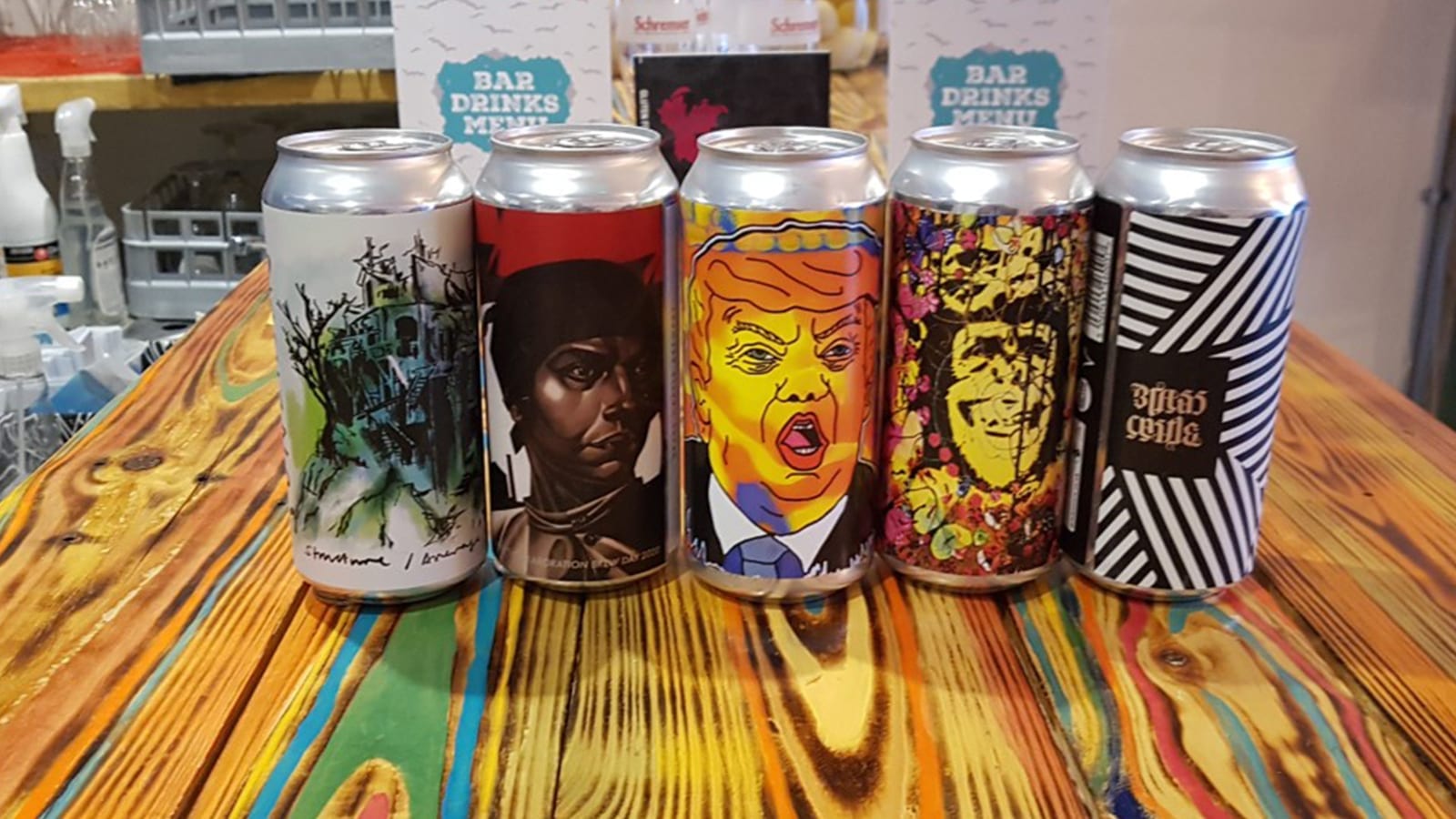 We traversed every corner of the UK in search of the best beer to bring you… and we succeed. Great beer is always needed, but it's needed more than ever right now!
These include:
Brass Castle with 'Disruptor, Sunliner', 'Here Be Dragons' & 'Suffrajitsu'
"It's important to us to brew it right " a statement they stand by. They don't cheat with isinglass, lactose or other unnecessary animal-derived additions. All Brass Castle Brewery beers are brewed to gluten-free recipes, but they don't stop there. Brass Castle canned beers and Hoptical Illusion in cask/keg are laboratory tested and certified gluten-free.
This independent brewery in the heart of Malton has such considerations for flavour and being ethical that they are one worth trying. And with a name like 'Here be Dragons' how could you not want to try it!
Full Circle Brewing you'll be happy to hear are bringing 'Repeater' & 'Hoop'
Self-isolate in style with Full Circle Brewing, who not only make heavenly tasting beer,s but they go that bit further and make them look heavenly as well. The perfect beer for any shelf (for the few hours before you give into temptation and give it a try)!
As well as 'Gingerbread Stout' & 'Hardywood Baltic Sunrise' from Hardywood
Co-founders, Eric McKay and Patrick Murtaugh were introduced at a young age through the friendship of their parents. Their families would vacation together so it wasn't long before the two would forge a strong friendship of their own. Years down the road, a well-timed meet-up at a sheep station in Australia, brought their passion for homebrewing and craft beer culture into sharp focus. It was there, at Hardywood Park, where they shared their first glass of full-flavoured home-brewed beer, and they were hooked! (who wouldn't be)
That day inspired ten years of hard work and planning, Eric on the business side and Patrick on the brewing side, creating something that turned there dream into reality and launched Hardywood Park Craft Brewery.
But if ethical, stylish and historic beer wasn't enough for you we found even more for you:
Cans and Bottles
Verdant – Intimately Space Pylons
Verdant – Will Need Your Signature
Oakham – Citra T90
Dares and Davenports – Nitro 535
Dares and Davenports – 2nd Term
Electric Bear – Back to Roots
Brew York – X-Panda
Buxton – Rain Shadow
Lost & Grounded – Running with Sceptres
Overtone + Brew Gooder – Well Delivered
Pressure Drop – Bosko
Signature – Backstage
Harbour – Cornish bitter
Harbour – Panda Eyes
Mad Squirrel – 'Nectar Lacto Fruit Sour' & 'Aussie in the Attic'
Take care, stay safe, please drink good beer at home or in your garden and nowhere else!
MON - THURS
10:30am - 10.00pm
Friday / Saturday
10.30am - 11:00pm
Address
124, High Street, Rickmansworth,
Hertfordshire, WD3 1AB