How to Pair Beer and Chocolate
How to Pair Beer and Chocolate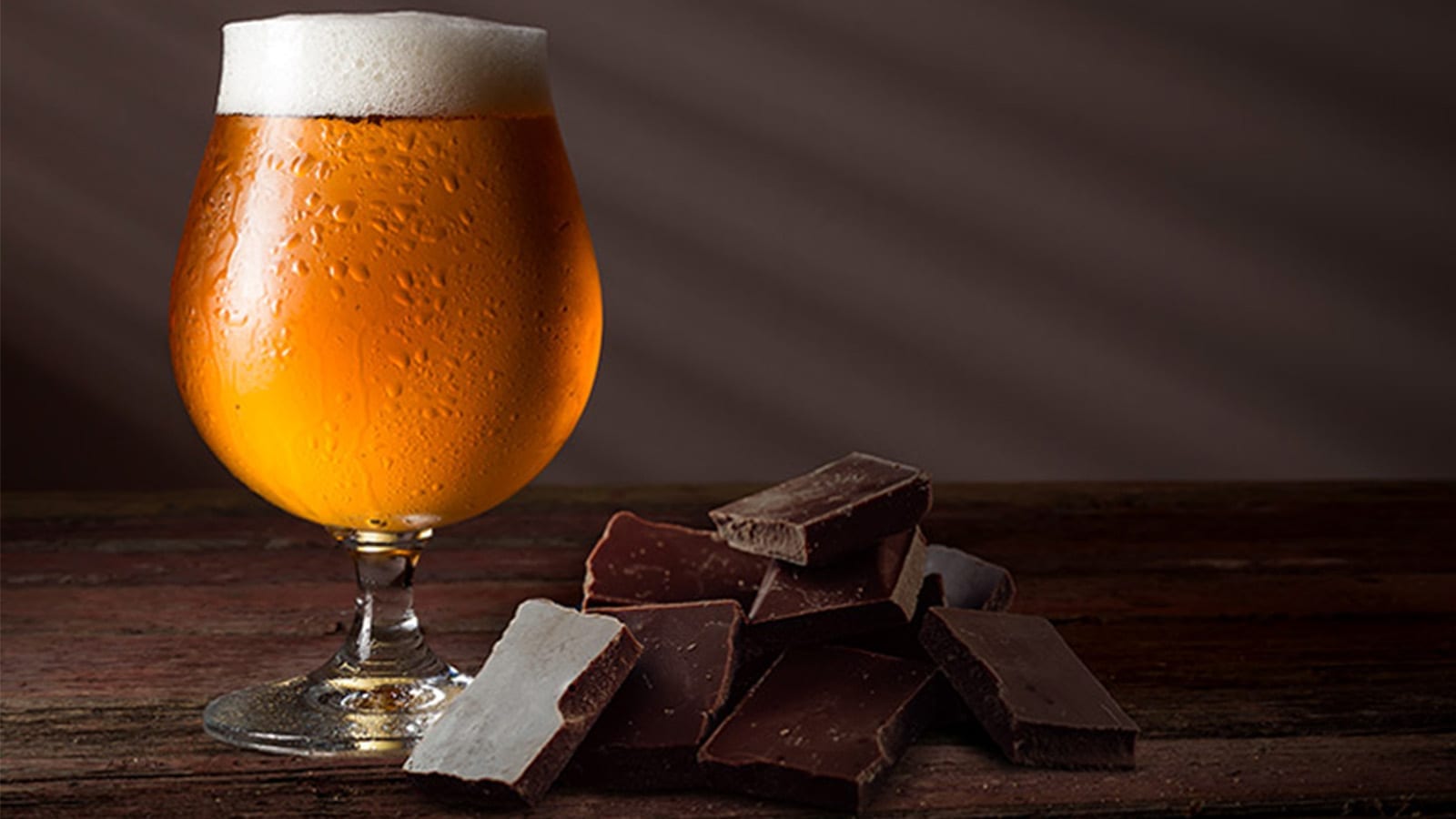 Beer and chocolate are two things that so many people love so why not have them together? It can create some great partnerships and you are always sure to have some chocolates given as a spur of the moment fathers day present.
Wine and Chocolate have long been paired together, it is nothing new, so get experimental and try matching chocolate with beer to impress your taste buds!
Why pair beer and chocolate? Craft beer embraces strong flavours from fruity and spicy saisons to the sweet and milky stouts, just like chocolate can range from the bitterest of darks to rich and velvety white chocolate. These two favourites are made for each other giving you lots of tasting notes to play with and match against.
The science behind why it works… The carbonation of the beer helps to cut through the fatty coating chocolate creates that surrounds your palate, meaning the two together create a full-on flavour experience! A great tip to keep in mind when experimenting with beer and chocolate is to match strength with strength. How to pair to get you started.
White Chocolate
The sweetest and creamiest offering is white chocolate and you'll want to match this with something like BAD Co's Vanilla Sky. The decadence of this vanilla stout highlights the subtle flavours in white chocolate, bringing this duo of sweetness together in perfect harmony.
If you want to cut through the creaminess of the white chocolate you could pair it with a beer that is full of fresh fruity flavours such as Tempest's Sour Peach Pale Ale. It is filled with delicate peach notes that balance out nicely with a tart finish to enhance the white chocolate's sweet characteristics and take this pairing to a whole new level.
Milk Chocolate
You'll want to pair milk chocolate with a beer that will bring out the subtle, sweet flavours like vanilla. Left Hand's Milk Stout Nitro is a great choice. It has notes of brown sugar, vanilla and even hints of coffee that will naturally complement the milky sweetness of the chocolate.
Dark Chocolate
Dark chocolate and fruity beers are a match made in heaven. Liefmans Kriek Brut is a great choice; this Belgian ale is infused for 18 months with black cherries, making it both sweet and sour. This couples perfectly with dark chocolate to cut through the bitterness and bring out the more subtle flavour notes in the chocolate.
Now go forth into Fathers Day with all your beer and chocolate knowledge! As with any craft beer and chocolate pairings, finding what you like is entirely subjective to your taste. Only time and practice will make you an expert even if the pairings seem rather odd at first.
Article source – Flavourly
MON - THURS
10:30am - 10.00pm
Friday / Saturday
10.30am - 11:00pm
Address
124, High Street, Rickmansworth,
Hertfordshire, WD3 1AB