Oktoberfest Returns to Wishful
Oktoberfest Returns to Wishful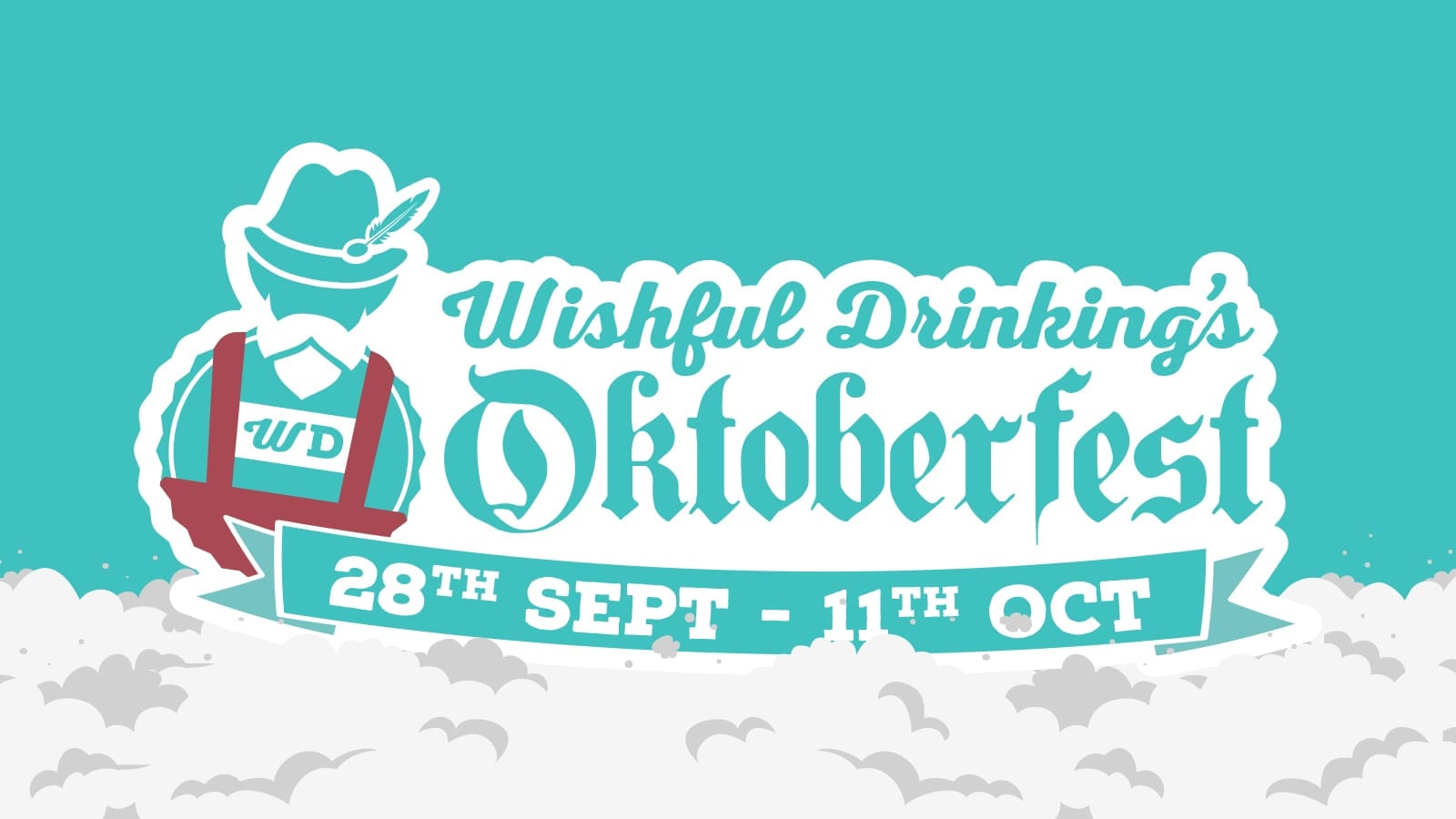 This Monday sees the beginning of the 2020 Oktoberfest event at Wishful!! And what a great fortnight we have planned for you!!
The original Oktoberfest was in October 1810 and was held in honour of the wedding between Crown Prince Ludwig of Bavaria and Princess Therese of Saxony-Hildburghausen. For five full days, the burghers of Munich were invited to eat, drink and be merry, and enjoy parades involving kettle drums and music, shooting displays and a horse race around a meadow on the edge of town. Such a good time was had by all that it was decided to stage the race (and the accompanying indulgences) every year.
Not wanting to miss out on any indulgences once again we at Wishful will be operating the unique Wishful Drinking Oktoberfest Passport scheme featuring the following 12 hand-picked Oktoberfest beers.
Schneider Tap 7 – 5.4% Hefeweizen
Augustiner Pils (not Hells) – 5.6% Pilsner
Hacker Pschorr Oktoberfest – 5.9% Marzen
Paulaner Munchener Hell – 4.9% Hells Lager
Erdinger For Oktoberfest – 5.7% Hefeweizen
Andechs Export Dunkel – 4.9% Dunkel Lager
Uerige Alt – 4.7% Altbier
Schneider Helles Weiss – 4.9% Hefeweizen
Schlenkerla Helles Lager – 4.3% Helles Lager
Schlenkerla Rauchbier Marzen – 5.1% Rauchbier
Ayinger Lager Hell – 4.9% Lager
Fruh Kolsch – 4.8% Kolsch
As we did last year Collect a stamp in the passport for each beer. Complete your Oktoberfesr Passport and bag yourself a FREE Wishful Drinking T Shirt!! But that's not all – everyone who completes their Oktoberfest Passport will get a FREE entry into a prize draw to win one of two Wishful Drinking personalised stainless-steel growlers!!
And just a word of fashion advice for this year… your faithful bar keeps will be dropping the lederhosen in favour of face masks and we would love to see all Oktoberfesters do the same!!!
Until Monday – Prost!
MON - FRI
12:00pm - 09.00pm
Saturday
11:00am - 09:00pm
Sundays
12:00pm - 09.00pm
Address
124, High Street, Rickmansworth,
Hertfordshire, WD3 1AB