Phenomenal Pope's Yard Tasting!
Phenomenal Pope's Yard Tasting!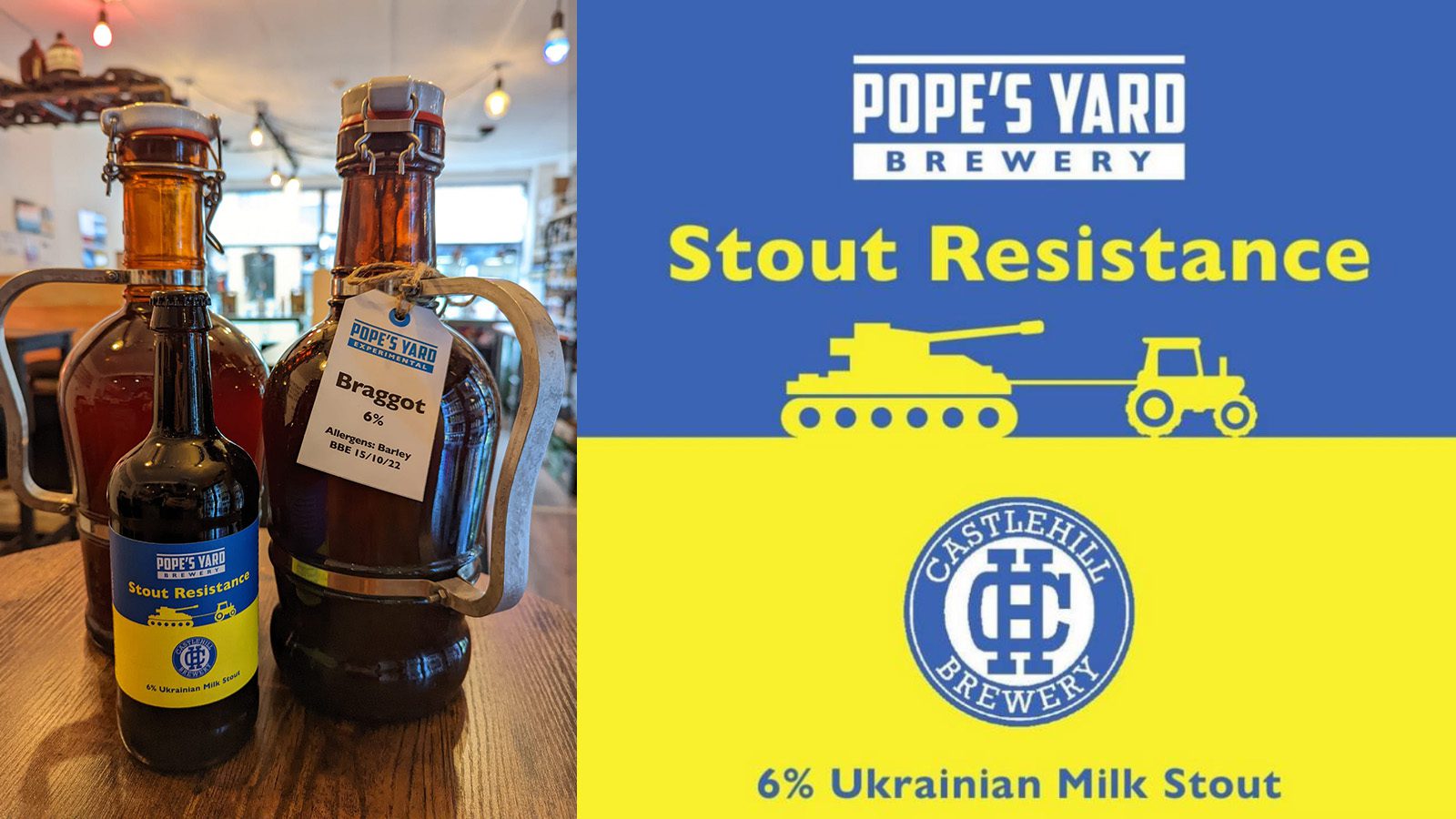 What a tremendous tasting we had on Monday with our very good friends from Pope's Yard. Even if Geoff was still suffering from the effects of Covid, Barbara led us through seven superb brews two of which generated a massive amount of interest and discussion…
Stout Resistance 6% Ukrainian Milk Stout – this is a collaboration with Pope's Yard friends from the Castle Hill Brewery in Lviv. It is sweet, chocolatey, creamy and really delicious – like a dessert in a glass. All of the profits from this beer will go to help people in Ukraine. We have a good supply in bottles so please help us to support them and spread the word.
Braggot 6% – This was a complete revelation… A small-scale limited edition modern, lightly hopped Braggot using lots of beautiful English Heather honey. So, what is a Braggot? The overall consensus on the night was part beer, part mead. Not sweet at all but with definite honey hints but also with a distinct beery bitterness… quite the enigma. And the great news is Braggot is a Wishful exclusive – that's right it is not available anywhere else. Available in pint half and thirds we have VERY limited supplies so if you like to walk a on the wild side now and then you will need to be quick!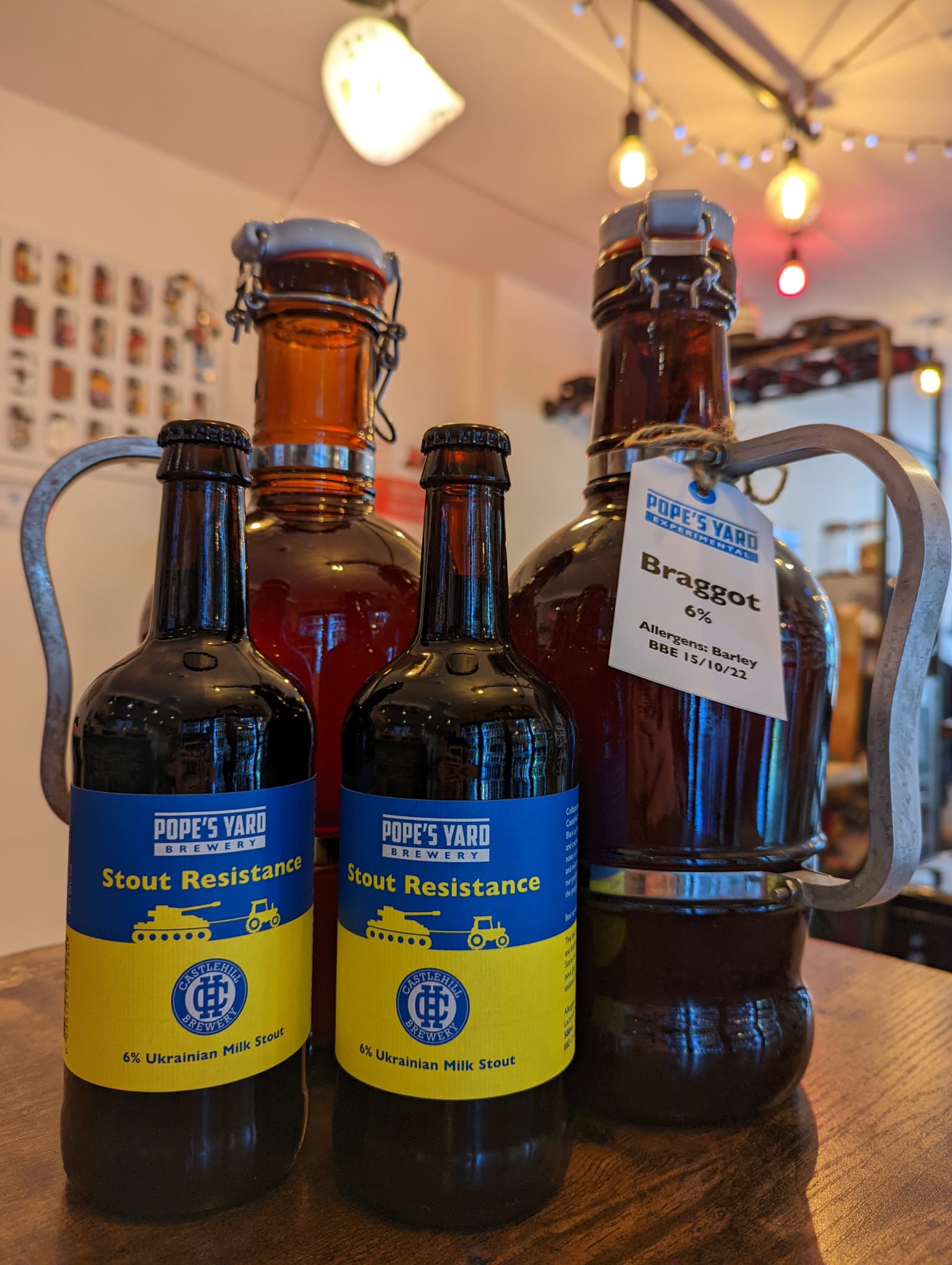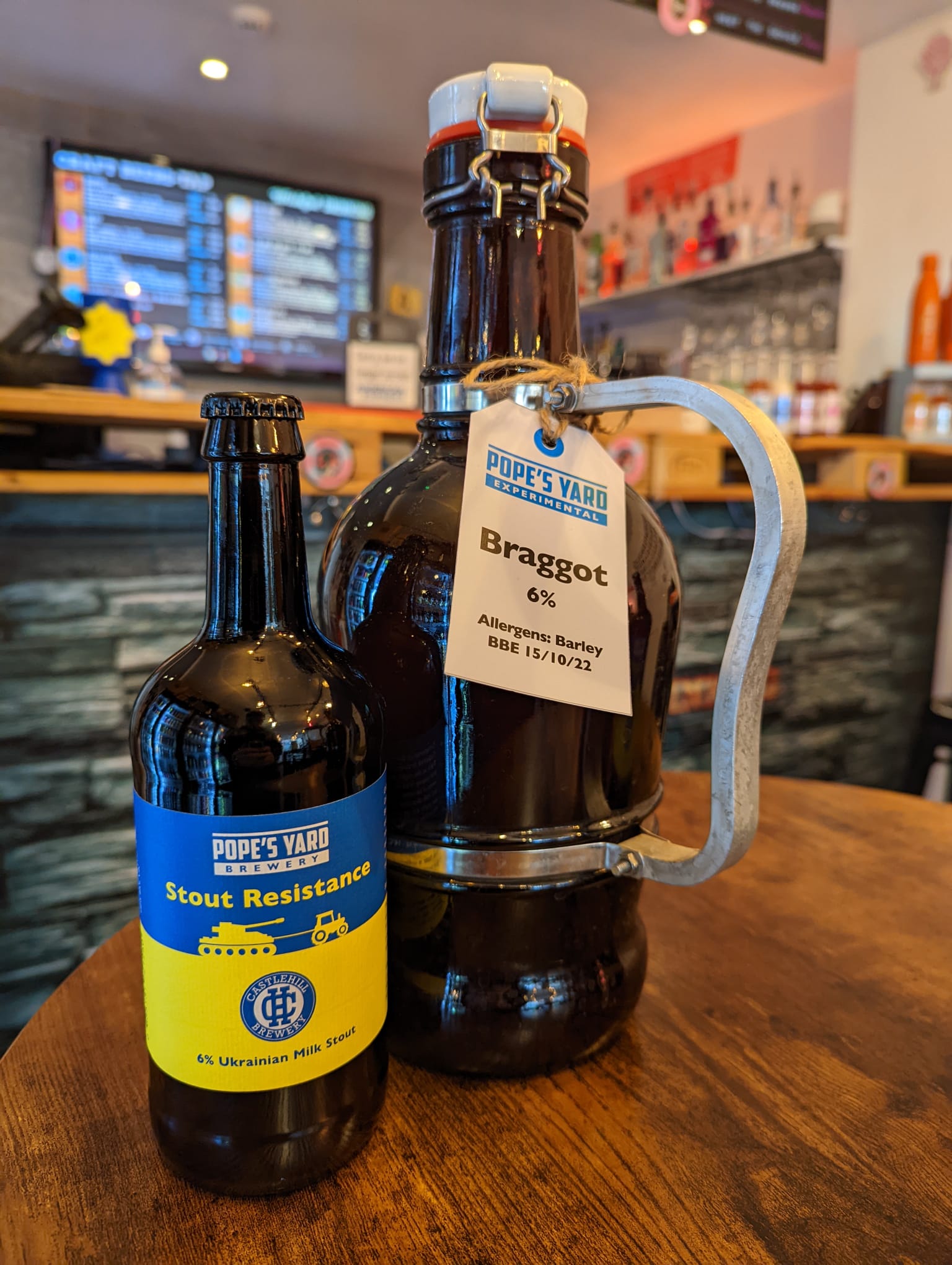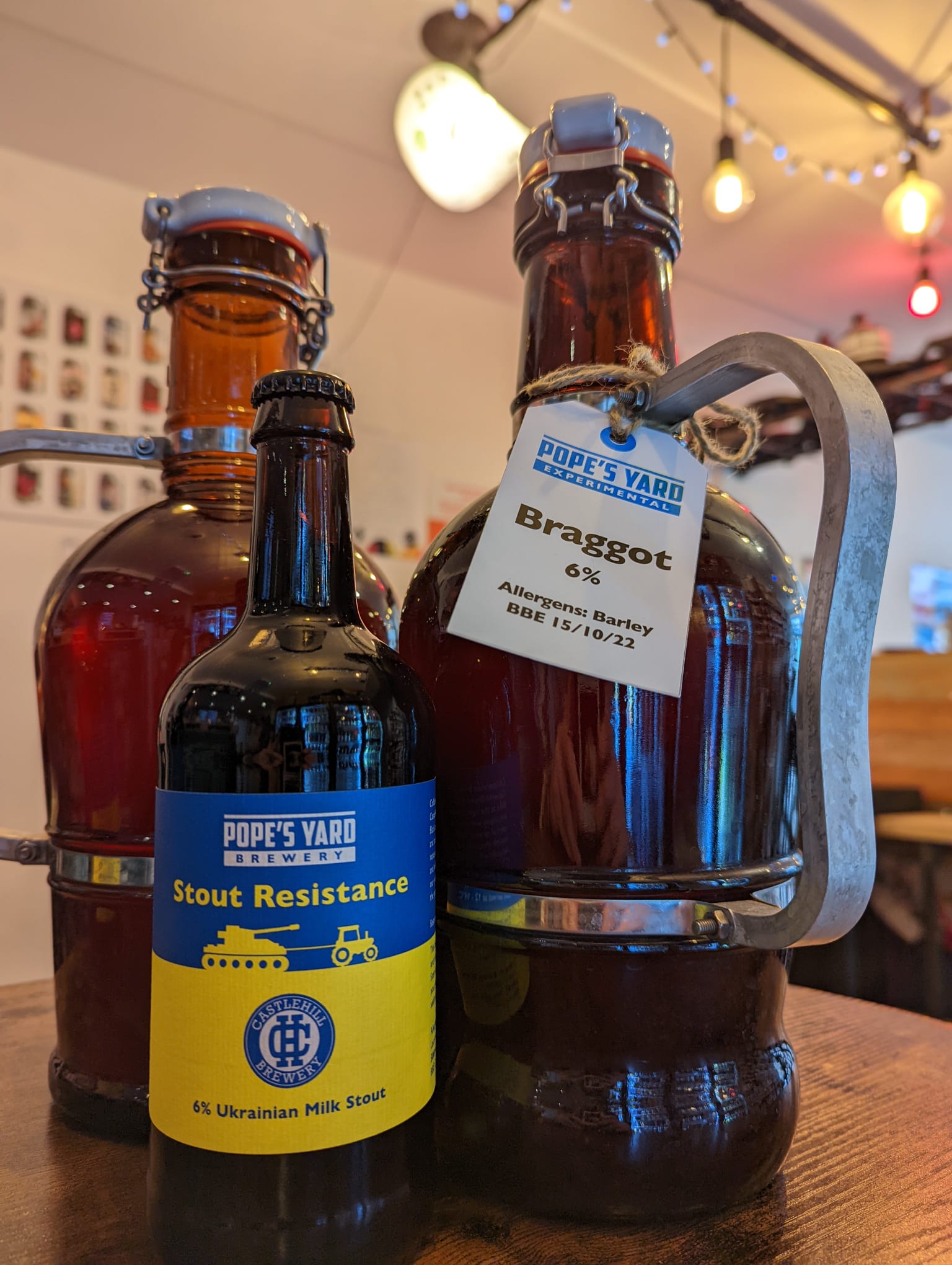 MON - THURS
12:00pm - 10.00pm
Saturday
11:00am - 11:00pm
Address
124, High Street, Rickmansworth,
Hertfordshire, WD3 1AB