The New, Returning and Tapped
The New, Returning and Tapped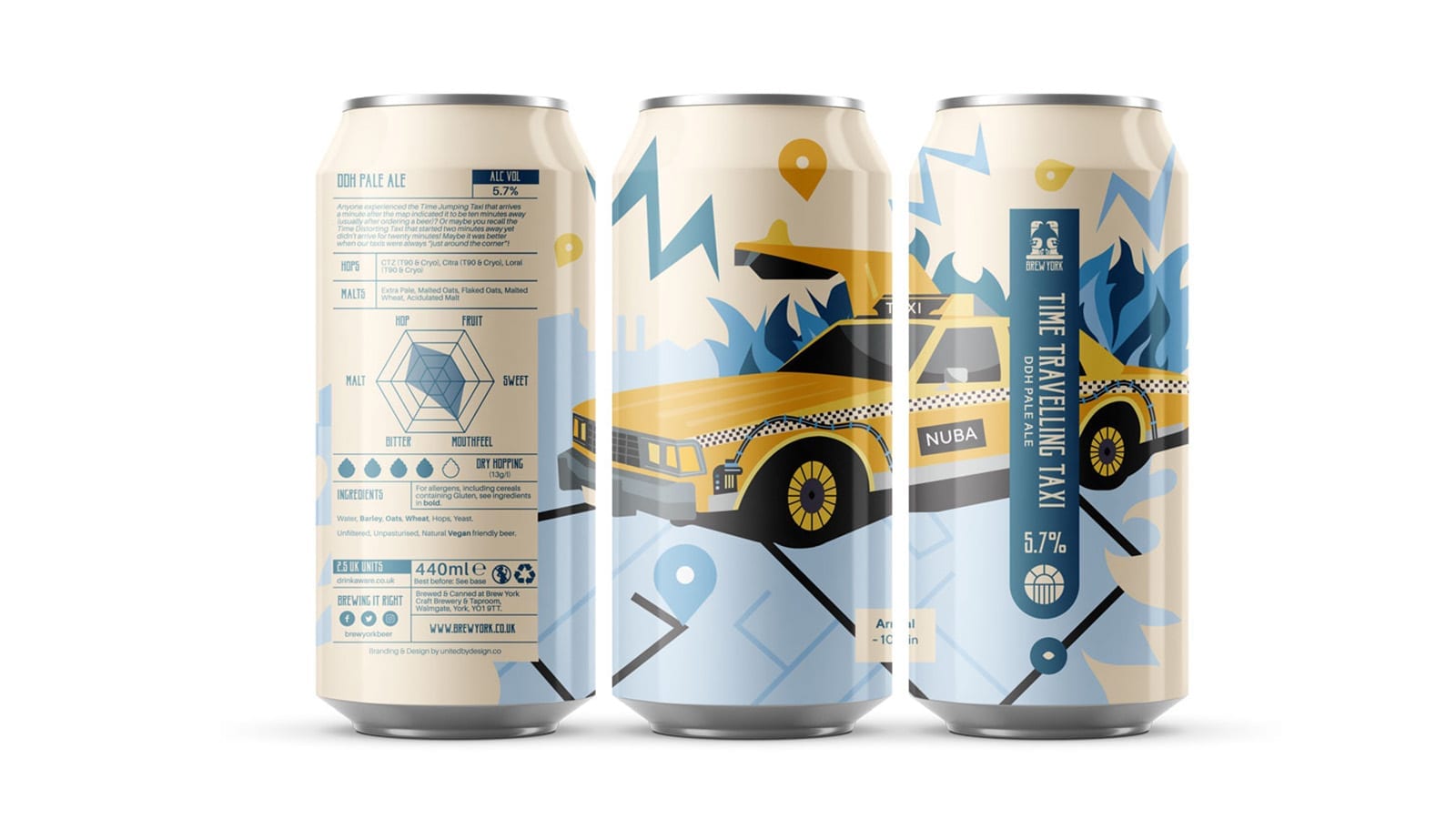 This week we have some astounding new brews, beer brought back from the beyond and the best-tapped casks and kegs you could hope for!
These include new brews like:
'Cereal Killa', 'Juice Forsyth' and 'Time Travelling Taxi' from the astounding Brew York.
A brewery born out of two friends passion (some would say obsession) for beer and brewing. Creating Brew York was the realisation of a long-lived dream to build a brewery in the centre of York where the experience and location is as enjoyable as the beer itself. A brewery that has made some of my personal favourite beer (hence why we have it in once more).
Unbarred with there IPA and Mango Pale.
2 beers for the history books, don't believe me?? give it a try and try and say they are not exemplary!
Living the "No-rules brewing" life in the heart of Briton the creators of Unbarred have made many great beers but we have picked the best two to bring to you.
Mango Pale: "If mango juice was beer. Full-bodied New England with lashings of mango and the hops to back it up."
IPA: "Totally crushable, West Coast-style IPA. Fully loaded with citrusy US hops. A long clean hop bitterness with citrus, pine and grapefruit hop character."
And Three Brothers with there headlining Blond and IPA (Cask)
Here is a letter from them to everyone:
"Let's raise a glass and toast the way it should be – local beer brewed by local beer lovers using local ingredients, including freshwater from our very own Hertfordshire borehole.
No-fuss, no pretension – just passion and a year's hard work at our nearby farm to brew ales we, and hopefully the people of St. Albans, can be proud of.
Here's to radically better beer!"
How could we not get them in when they believe the same as us!
But that's not all we are bringing you this week, we also have:
New – Bottles and Cans
Electric Bear –  Ay Majo
Red Willow –  Chevalier Heritage Mild
Red Willow – Limitless
Cloak + Dagger – Komodo Bozo
North Brewing Co – Pinata
Big Drop – Low Alcohol Citra Full Hop IPA
Big Drop – Low Alcohol Lager
Returning – Bottles and Cans
Bellfield – Bohemian Pilsner
Toast – Toast Craft Lager- Much Kneaded
Thistly Cross – Whisky Cask Cider
Bristol Beer Factory – Milk Stout
Keg and Cask
Deya – Steady Rolling Man
NZBC & Fierce Beer – Lamington Choc Stout
Mad Squirrel – Roadkill
Mad Squirrel – Constant Variables
Moncada – Mallet Man
Three Brewers – Blonde
Three Brewers – IPA (Cask)
Take care, stay safe, please drink good beer at home or in your garden and nowhere else!
MON - THURS
10:30am - 10.00pm
Friday / Saturday
10.30am - 11:00pm
Address
124, High Street, Rickmansworth,
Hertfordshire, WD3 1AB