Wishful Reaches its Double Hundred
Wishful Reaches its Double Hundred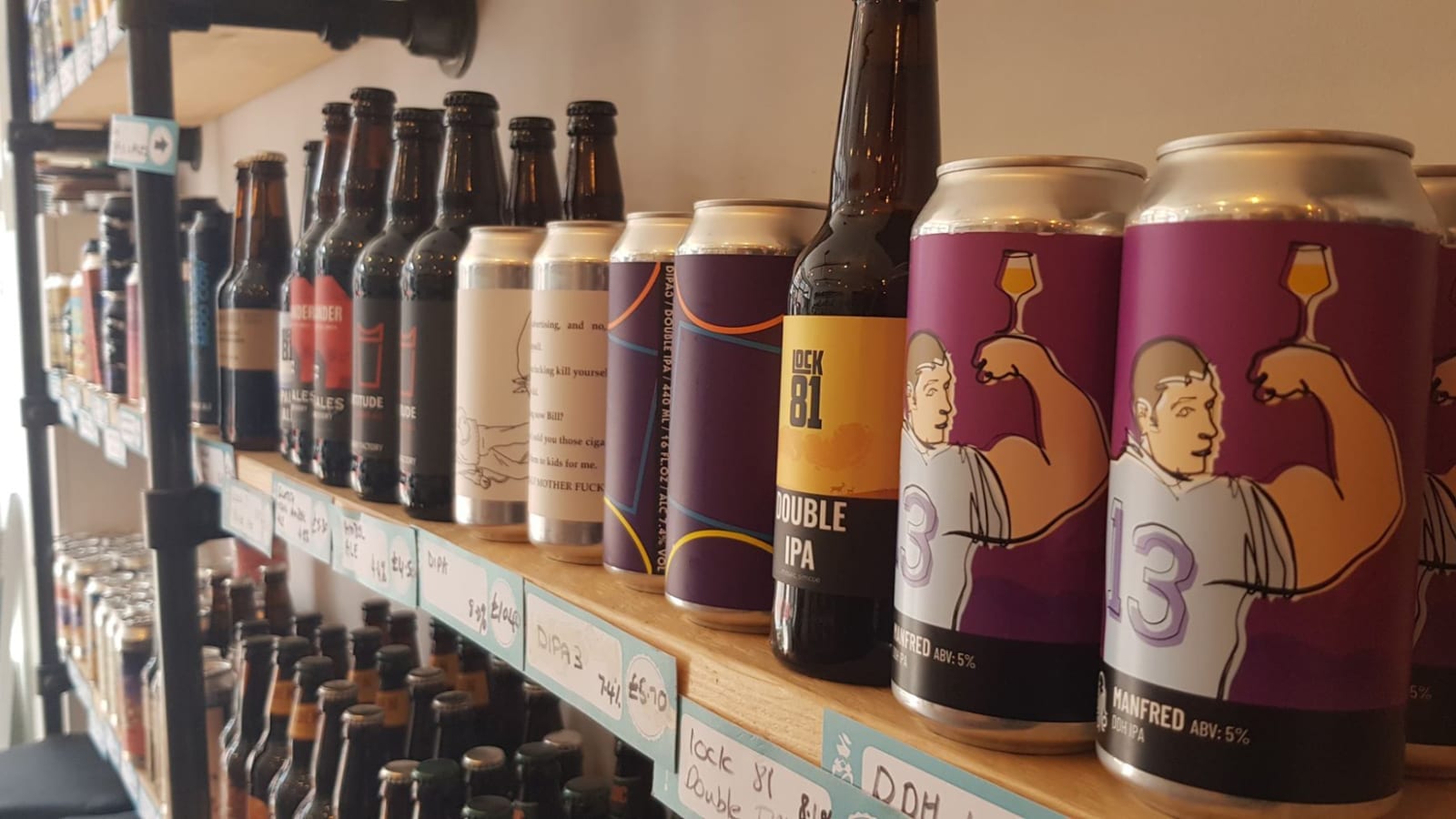 Whilst never an explicit goal for us it is nevertheless strangely pleasing to know that Wishful now has around 200 bottles and cans in stock.
Looking back to when we opened, we had around 60 to 70 or so fine beers and ciders on the shelves. And how fantastic it was to be able to offer you wonderful Wishfullers such a wide selection of fresh and fragrant brews. Now of course it looks like we were being mean or were on some form of cost cutting exercise!!
In reality it takes time to build up stock, getting a balance between Pales, IPAs, DIPAs, Stouts, Lagers and Sours that is in line with the palate of Wishfullers. Our driving principle – the Quest for the Best – means we are always looking at stocking beers from Deya, Verdant, Pollys, Vibrant Forest, Arbor and so on. But it's not good enough to stick with what we know and like. So, we search out new and exciting brewers like Bone Machine, Sussex Small Batch, Full Circle and Triple Point who we can now add to the list of must-have beers.
OK, but what about stand out brewers such as Odyssey, Cloudwater and Neon Raptor? We have had them; we try and get them every week but supply is so limited we are often disappointed… but maybe not as much as you guys are. We want them but we can't get them!
Another example of this is with "occasional" beers from brewers that we love and which everyone gets stuck into. Then we try to reorder but that's it… sold out… no more… not making it again. How many times have we heard "I had this wonderful beer last week in a green and gold can…" only for us to disappoint a and say "Alas, no more".
Will 200 beers be the place to stop? Of course not!! But it's not all about numbers. It's about quality and range. It's about educating, exploring, discovering, sharing and enjoying. So, in that sense having 200 beers in stock is little more than a statistic… but it sounds good too doesn't it!!
To see some of the 200 beers on our shelves at the moment visit our 'What's On Tap' page.
MON - THURS
10:30am - 10.00pm
Friday / Saturday
10.30am - 11:00pm
Address
124, High Street, Rickmansworth,
Hertfordshire, WD3 1AB