Wishful's Quest for Better Beer
Wishful's Quest for Better Beer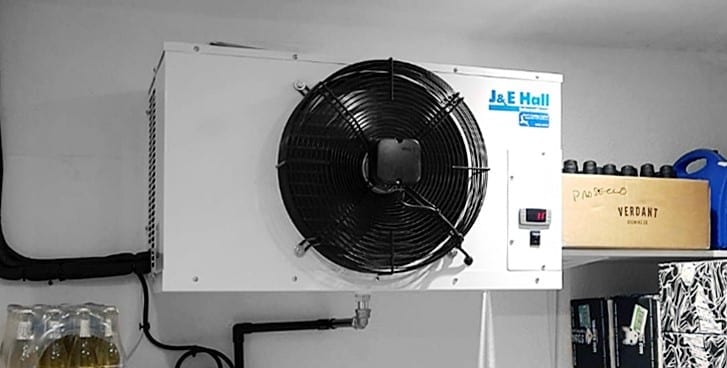 We are constantly looking to bring the best beer to Rickmansworth. We search high and low… long and hard… and never stop our hunt. All to get our mitts on the likes of Deya, Verdant, Cloudwater, Pollys, Bone Machine, The Kernel, Arbor and many many more.
Sourcing the best beer is of course just one half of the job. The other is keeping it in tip-top condition and serving it at its best especially in keg and cask. And with our "micro" cellar this has been an interesting journey for us in the past year!
As we sell more and more tip-top beers there really was nothing for it but to get the dusty old cheque book out and get our very good friends at Herts Cooling to come in and totally revamp our cellar cooling system. Settling for nothing but the best, they installed a J & E Hall JCC2-40E which  – as the true beer heads out there will tell you – is the Rolls Royce of cellar cooling hardware.
Being able to keep our kegs and casks at a constant temperature of 12 degrees Celsius (53.6 degrees Fahrenheit) – 24 hours a day – 365 days a year means  – our beers will always be in perfect drinking condition. This temperature can vary up or down by a degree or two but no more and hence the need for the new cooling equipment.
So the great news is that whether it's a Growler refill or a "drink in" pint (hopefully very soon now!!) you can be sure Wishful will have the best beer, all of the time!
Take care, stay safe, please drink good beer at home or in your garden and nowhere else!
MON - THURS
10:30am - 10.00pm
Friday / Saturday
10.30am - 11:00pm
Address
124, High Street, Rickmansworth,
Hertfordshire, WD3 1AB